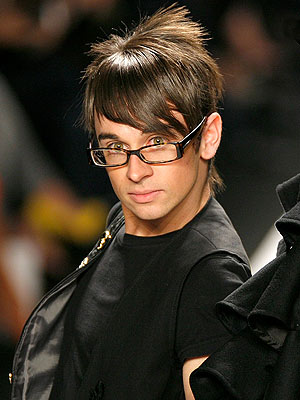 Bluefly has been peddling Christian Siriano's (Season 4 winner, Project Runway) line for a few days now.

Fans still can't get enough of Christian and, although only released this week, most pieces are sold out. His items are affordable considering what you're buying: novelty, brand, and a piece of reality tv couture memorabilia.

If that sounds like everything you're looking for in a ruffled blazer or lamé shift dress then hit it up! But don't get too excited, Miss Pleasantly Plump. Only skinny girls need apply. If you're not a 2, 4, or 6 then you're not a Christian Siriano woman.

Svelte ladies, I won't hold your good genes and even better lifestyle choices against you. If you're going to make a purchase, use this BLUEFLY COUPON CODE for $30 off $150+ (until 8/9/08):
DOR162B

See all of Christian's looks after the jump.